NEW OFFERING!
The Jazz of Leadership
CultureSync Partner Ken Perlman and USC Jazz Professor Ron McCurdy have teamed up to bring you new leadership and culture tools as learned through studying jazz.  Book your session today!
Let's Talk
We want to help you and your organization move to the next stage.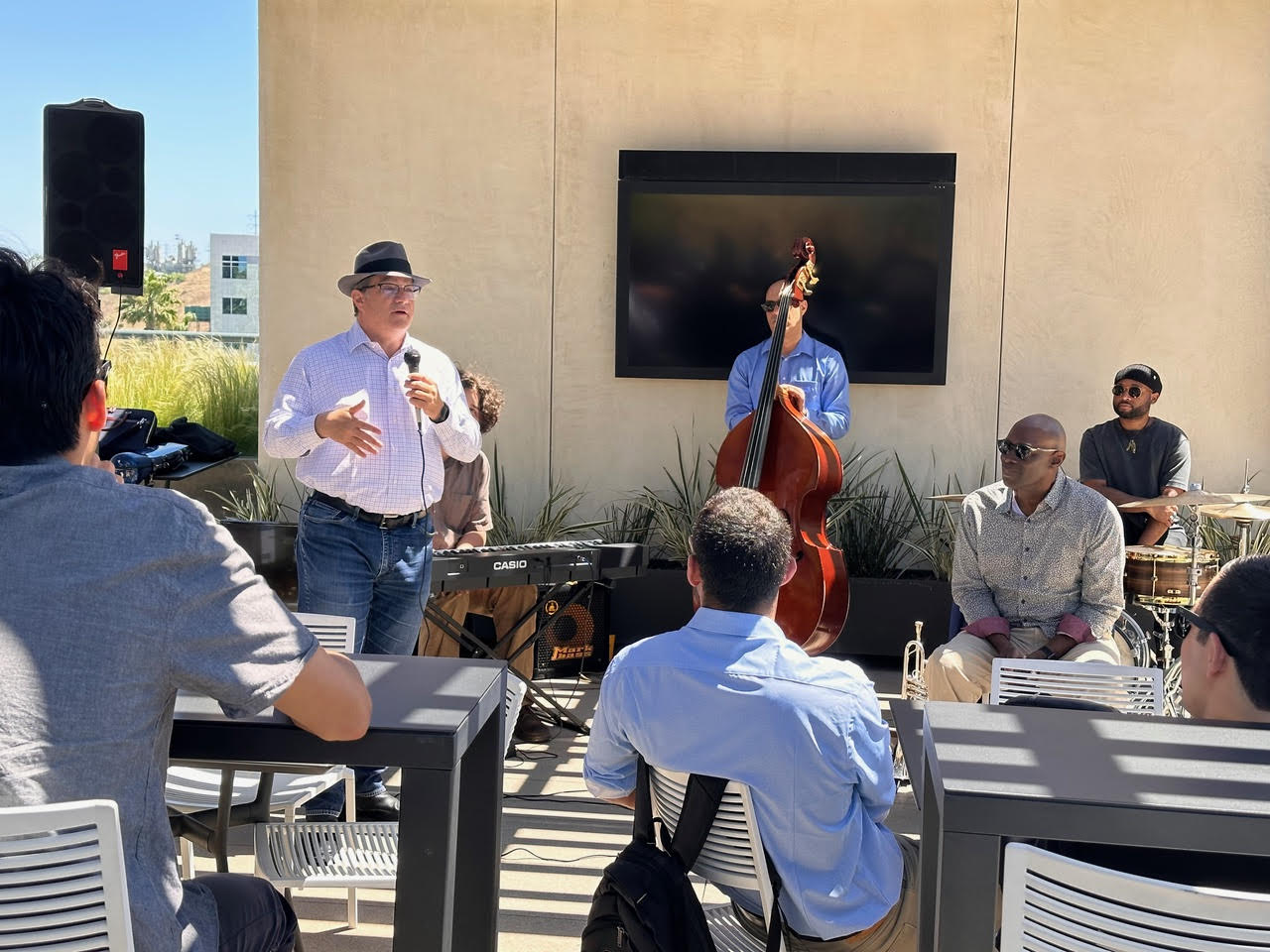 CultureSync Partner and USC Marshall School of Business professor Ken Perlman and USC Thornton School of Music professor Ron McCurdy have teamed up to bring you new leadership and culture tools using jazz to demonstrate them in a way you can see, hear, and feel.  The Jazz of Leadership teaches you to feel and hear the difference between deliberate collaboration, mandated compliance, and passive acquiescence. 
No musical training or knowledge of jazz is required to understand, experience, appreciate, and apply the lessons from jazz to your leadership, team, and organization. 
Get your team in Sync!
Host a Jazz of Leadership Team Retreat!
Ken and Ron bring the musicians and create an event your team will never forget. 
The Jazz of Leadership demonstrates and deconstructs essential leadership tools for high performing teams including:
Aligning around shared goals and objectives
Leveraging capable talent
Building a strong culture of collaboration
Using multiple methods of communication and feedback
Developing skilled leaders that empower individuals and enable ensemble teams
Are you ready to take action, break free from mediocrity, and optimize the single most important aspect of your organization – your culture?  Book a Jazz of Leadership Session today!