Diversity, Equity, & Inclusion
Transformational initiatives related to diversity, equity and inclusion are fundamental, as they create the foundation for all organizational culture.
A culture that embraces diversity seeks to expand and leverage the representation of varied collective and individual identities, strengthening teams through creativity, increased performance, effective problem solving, insightful decision making, and authentic and respectful connection with internal and external constituencies. Organizational structures that are inclusive create a culture of belonging, where employees are actively invited to contribute and participate in service of a larger, more meaningful vision.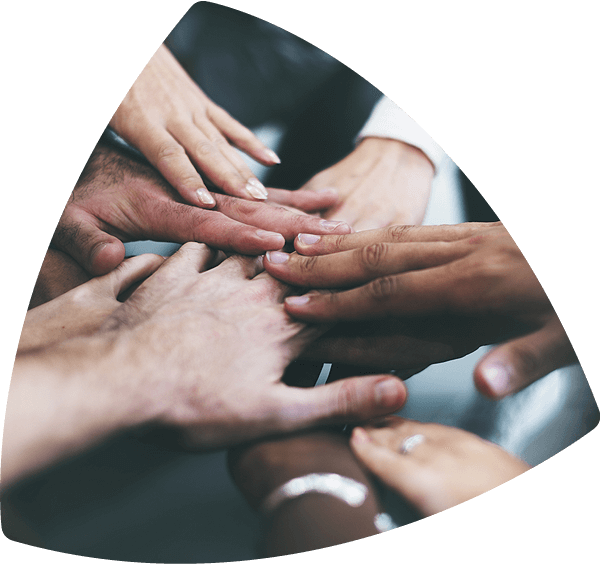 Our Approach
Our DEI Offerings
A leader's mission is to synchronize and align culture, structure, and systems to achieve an identified strategy. Transformational initiatives related to diversity, equity and inclusion are fundamental to pieces of that puzzle, as they create the foundation for all organizational culture.  We meet you where you're at and leverage your already existing programs, processes, structures, and success.
Our DEI Offerings Include:
Short, impactful workshops (live, virtual and in-person), 60-90 minutes
DEI Team Retreats, 1-3 days
Individual and Team Assessments
Individual and Team Coaching
DEI Courses, 60 minutes to full day
Organizational DEI Transformation Projects, 6 to 12 months
For our clients who are embarking on a complete DEI program and transformation, we take a four-phased approach.  We begin with an Assessment, phase I, where we explore our client's intercultural competence, culture, strategy, systems, structure, and relationships with their community partners to determine the key leverage points and needs to make the desired impact. We then engage in phase II, DEI Plan Development, where we create a fully customized set of strategies that includes education, coaching, and consulting to close the gap from where our clients, their affiliated communities of color, and grass-root organizations are and where they want to be. In phase III, DEI Implementation, we move forward with the plan and constantly analyze and adapt the process to ensure that the stated and emerging goals are met and the desired results are generated. We conclude with Evaluation and Next Steps, phase IV, where we conduct a post-assessment to measure the effectiveness of our work together and insure that all the work we have done together is integrated and sustainable. 
The Intercultural Development Inventory (IDI)
The IDI is a well-validated cross-cultural assessment of intercultural competence that is used by thousands of individuals and organizations to build intercultural competence to achieve diversity, equity, and inclusion goals and outcomes. Much like other skills (math and language) the capacity for interculturally competent behavior is developmental and can be strengthened through learning, reflection, and practice. Training and leadership development efforts aimed at building intercultural competence are more successful when they are based on the individual's or group's underlying developmental orientation as assessed by the IDI.
In contrast to many "personal characteristic" instruments, the IDI is a cross-culturally valid, reliable, and generalizable measure of intercultural competence along the validated Intercultural Development Continuum. Further, the IDI has been demonstrated through research to have high predictive validity to both bottom-line cross-cultural outcomes in organizations and intercultural goal accomplishments in education. The IDI is based on the Intercultural Development Continuum, or IDC, which "describes a set of knowledge/attitude/ skill sets or orientations toward cultural difference and commonality that are arrayed along a continuum from the more monocultural mindsets of Denial and Polarization through the transitional orientation of Minimization to the intercultural or global mindsets of Acceptance and Adaptation. 
The capability of deeply shifting cultural perspective and bridging behavior across cultural differences is most fully achieved when one maintains an Adaptation perspective. This continuum is adapted from the Developmental Model of Intercultural Sensitivity originally proposed by Milton Bennett.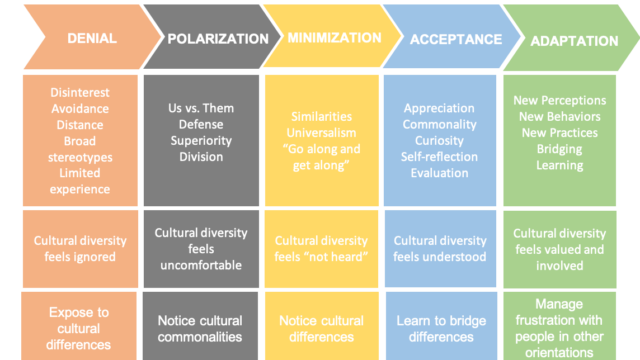 Listening Tours & Organizational Evaluation
We use listening tours in order to deeply understand the current state of the organization. We use a group listening methodology customized for facilitation psychologically safe conversations to help your employees share their experiences, hopes, fears, and desires. These sessions allow your team members to explore their individual and collective assumptions, feelings, and perceptions. 
Conduct listening sessions custom designed for your specific situation and leveraging your naturally occurring groups. We typically recommend groups of 8 -10 individuals per session.
Analyze archival data including surveys, engagement data, org charts, and other quantitate data.
Review mission, vision, values, DEI statements, strategic plans, and other qualitative data. 
Assess internal communications plans.
Evaluate current policies, procedures, and processes related to the organization's employee cycle.
The results include an authentic and candid assessment of the current state, increased engagement around the issues in question, improved ownership of identified challenges, and higher enthusiasm for solutions and action steps.
Custom Surveys
We have a variety of surveys that we customize in partnership with your team and organization including:
DEI Engagement Survey
DEI Focus Survey
Culture Survey
Employee Engagement Surveys
Customer/Vendor/Community Partner Surveys
Custom 360s for Individuals and teams
We can collect the data that you don't have and develop an evidence-based approach to reaching your goals and objectives.
Anecdotal Feedback
We conduct confidential interviews with key organizational, opinion, and community partner leaders to more deeply understand the current state and barriers to adoption of an effective, thriving successful diversity, equity, and inclusion plan. We will analyze the qualitative data generated in these interviews and use the results to inform the development of an effective DEI plan.
DEI Curriculum
Cusomizable Courses & Workshops
We believe in the effectiveness of experiential learning, via settings such as facilitated sessions and workshops, group and team discussions, and individual and independent learning. Our proposal gives the organization the flexibility to select from our developed courses or to request development of custom courses. Our developed courses includes Stereotype Threat Workshop, Action Learning Workshops, Diversity Concepts and Developments, DEI Challenges and Opportunities, Diversity Categories, Diversity Perceptions and Biases, and Inclusive and Effective Teaming. Our courses and workshops are all customizable to the developmental stages of your employees and organization. They are roughly outlined as foundational, intermediate, and advanced, but all topics can be adjusted to your unique situation. All courses can be offered as 60 minute introductions to full day workshops.
Foundation
Foundations of DEI
We take a deep dive into visible and invisible collective identities and social categories. We explore unique perspectives, respectful approaches, and appropriate language related to a variety of categories including gender, race, disability, LGBTQIA+, intergenerational factors, among others. Guided by the interest of the group, we engage in interactive learning activities/ games to expand our general and/or specific understanding of concepts and language.
Foundation
Perceptions & Biases
Though interactive and insightful exercises, we learn to identify some of our biases and generalizations. We take a deep dive into implicit biases and their impact on the teams we build and the decisions we make. We explore ways to disrupt the pattern that leads us to adopt biases and discuss best personal approaches and organizational practices. We end with a look at international perspectives in DEI using case scenarios and open dialogue. 
Intermediate
Stereotype Threat
Stereotype threat is a psychological process that can disrupt performance, especially for underrepresented individuals who fear confirming a negative stereotype. In this workshop, participants will explore and share their own experiences of being in the majority versus minority. They will learn about how stereotype threat operates and learn actionable steps to reduce stereotype threat conditions in their organization and community.
Intermediate
Diversity Concepts & Development
We explore key concepts that impact our perception of diversity as well as the policies and approaches of organizations. We discuss important historical context, and current developments in diversity, equity, and inclusion. We take a close look and reflect on our collective identity groups, both visible and invisible. Using the Intercultural Development Continuum framework, we learn to assess ourselves and understand strategies to influence behaviors and impact results on our intercultural dynamics.
Advanced
Action Learning Workshops
In this advanced practicum, participants use the learnings they have gained by engaging with IDI coaching, individual development, and our DEI workshops as a springboard for taking impactful, tangible actions to advance DEI. We help you identify a focus area and create the psychological safety needed to foster the dissent and debate that leads to truly inclusive and innovative solutions. At the end of the workshop, teams will have identified 3-5 experiments they can take to advance their DEI initiatives. After 60 days, the team will reconvene to share successes, future opportunities, and lessons learned.
Advanced
DEI Challenges & Opportunities
We explore the business and social cases for DEI. We discuss different internal and external strategies in diversity and inclusion and their effects on organizational demographics and culture. Through an open and interactive dialogue, we explore the topics within the context of our current challenges in society, looking for opportunities to embrace behaviors and actions that support anti-racism. With an open, safe, and collaborative approach, we explore what is working, what is not working, and what can be done in our organizations to strengthen our ability to relate to each other and respect and address our needs.
Sustainability
Inclusive & Effective Teaming
It is imperative for leaders to learn about the five most important characteristics of an effective team, especially psychological safety. They will learn to create an environment of inclusivity, safety, and efficiency where teams and individuals flourish. This module is based on Amy Edmondson's book The Fearless Organization.
Get in touch to take the next steps in your DEI journey!
It's time to upgrade to a more culturally inclusive workplace you and your employees can all be proud of!
Our Friends
We Keep Great Company
Was brilliant to get beyond the book into operationalizing the thinking.  It was an enlightening and enjoyable couple of days.
The impact of Tribal Leadership workshops is nothing short of amazing. After one exposure to the ideas, people use the words on a daily basis. After several exposures, people lead and manage in different ways, and get better results.
CultureSync's work is absolutely critical to anyone seeking to change their company's fortunes. Adaptable to any company and any leader, their advice shows you how to make change possible and how to make it stick.
I think I learnt more about the team and myself in the two days with CultureSync than over the last 12-24 months. I feel a supportive difference amongst the team and a level of honesty I don't think we've had before.
The people on my team have emerged as stronger leaders thanks to their work with CultureSync.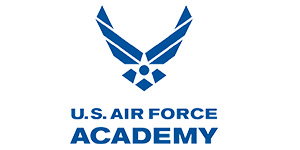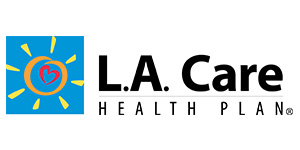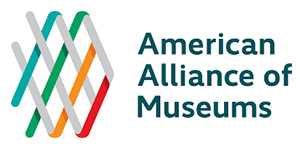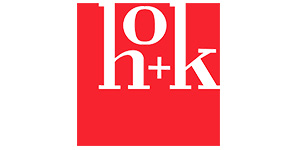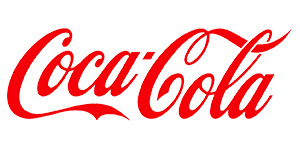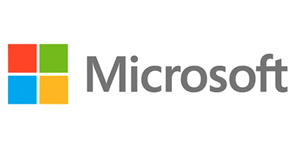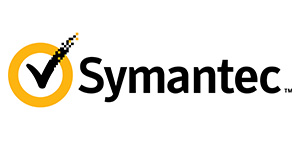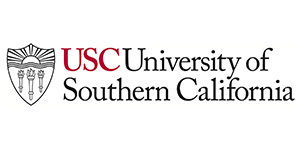 Let's Talk
We want to help you and your organization move to the next stage.