Mountains and Valleys
Discover core values that
drive

your business — and your life
Use the natural highs and lows of your life to determine your individual and tribal values.
What makes life
worth living

? It's time to look within.
There are 2 types of core values: individual and tribal. It's no secret that understanding them will enable you to drive real success in your business and in your personal life.
Download the exercise to better understand your motivations and discover happiness, both individually and as part of a tribe — in just 15 minutes.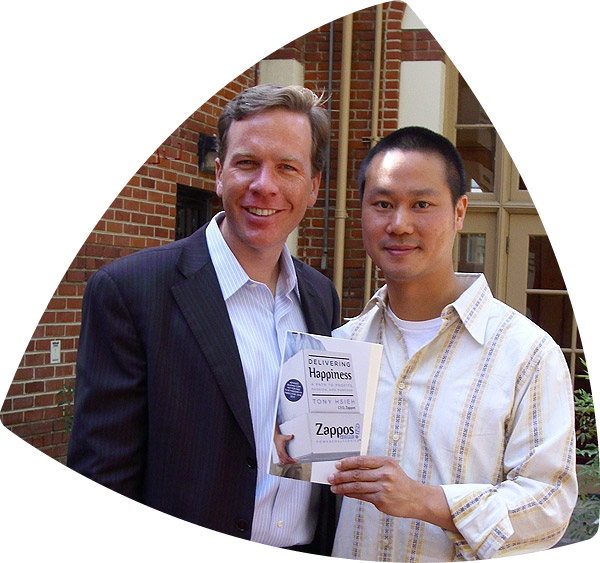 Tony Hsieh, CEO of Zappos, shares his core values
Zappos has built an organization where their company core values support everything in their organization, from their culture, to their brand, to their strategies.
Find out what drives Tony through his personal core values, and see how complementary they are to the values Zappos embodies:
Let's Talk
We want to help you and your organization move to the next stage.